People
Professors
Active professors
Professor of Numerical Methods in Geosciences
AM – Applied Mathematics
Bundesstraße 55
20146 Hamburg
Room: 120
Professor of Mathematical Methods in Medical Imaging
AM – Applied Mathematics
Bundesstraße 55
20146 Hamburg
Room: 116
Office hours
Office hours in WiSe 2022: Thurs, 3:00–4:00 pm – in presence  or online via BBB (please send a mail or call me before)
Office hours during semester break: by arrangement via email
Research interests
Medical and biological imaging
Modelling and simulation
Regularization with sparsity constraints
Dynamic inverse problems
Bayesian inversion and approximation error modelling
Coupled inverse problems in X-ray laser physics
Phase retrival
Professor of Modelling and PDEs
AM – Applied Mathematics
Bundesstraße 55
20146 Hamburg
Room: 131
Office hours
Lecture period: Tue 12:00 am–1:00 pm (Geomatikum, room 131)
Reading period: by arrangement by email.
Research interests
Modelling, Analysis and Simulations with (Partial) Differential Equations
Kinetic and Fluiddynamic Equations
Gas dynamics of slow flows with significant heat transport, in particular in connection with renewable energies
Traffic Flow Modelling
Semiconductor Equations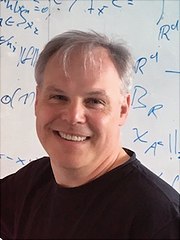 Professor of Numerical Approximation
AM – Applied Mathematics
Bundesstraße 55
20146 Hamburg
Room: 136
Office hours
By video conference. If you wish to meet me, please get in touch by email.
Photo: Esfandiari
Professor of Applied Dynamical Systems
AM – Applied Mathematics
Bundesstraße 55
20146 Hamburg
Room: 140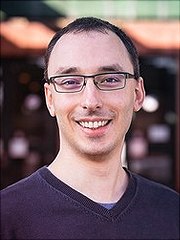 Assistant professor for Structure-preserving numerical methods
AM – Applied Mathematics
Key aspects of activity
Numerical Analysis
Scientific Computing
Professor for Geometric PDEs
AM – Applied Mathematics
Bundesstraße 55
20146 Hamburg
Room: 107
Office hours
Office hours – Winter Term 2023/24:
Wednesday 3 p.m.(UHH, Geom 107)
Tuesday 2:15 p.m. (TUHH, room 4.013)
Office hours during term break:
by appointment
Research interests
Calculus of Variations
Geometric Measure Theory
Non-Linear PDEs
Regularity Theory
Professor of Numerical Analysis
AM – Applied Mathematics
Bundesstraße 55
20146 Hamburg
Room: 113
Professor of Optimization
AM – Applied Mathematics
Bundesstraße 55
20146 Hamburg
Room: 115
Office hours
during the winter term 2023/2024 (16.10.2023-15.12.2023 & 08.01.2024-02.02.2024)
Hybrid-Sprechstunde: Thursday 11:00-12:00 (no office hour  on 30.11, 21.12 and 11.01)
BigBlueButton-Link (Kennung: '895 769' without whitespace) or by appointment
Retired professors / with emeritus status
Research associates
Teaching staff / instructors
Technical, administrative and library staff