Prof. Dr. Armin Iske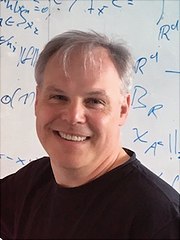 Professor of Numerical Approximation
Address
Universität Hamburg
Faculty of Mathematics, Informatics and Natural Sciences
Department of Mathematics
AM – Applied Mathematics
Bundesstraße 55
20146 Hamburg
Office
Room: 136
Office hours
By video conference. If you wish to meet me, please get in touch by email.
Contact
Curriculum Vitae
Positions
University Education and Academic Degrees
Scientific Talks
Invited Talks at Conferences, Workshops, and Minisymposia
Invited Tutorial Lectures
Invited Talks at Host Institutions
Other Invited Talks
Contributed Talks at Conferences and Workshops
Talks at Project Meetings
Examinations
Boards and Committees
Editorial Boards
Book Series Editorial Board
Springer Undergraduate Texts in Mathematics and Technology (SUMAT), Springer-Verlag.
Previous Courses
University of Leicester (UK)
Wavelets and Signal Processing (Winter Semester 2004/05)
Munich University of Technology
Computer-Aided Design in Academia and Industry (Summer Semester 2001)
Numerical Analysis I, Basics and ODEs (Winter Semester 2001/02, 2002/03, 2003/04)
Numerical Analysis II, PDEs and Finite Elements (Summer Semester 2002/03/04)
Scattered Data Modelling (Winter Semester 2000/01)