Monika Jampert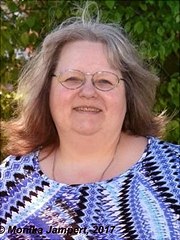 Secretary
Address
Universität Hamburg
Faculty of Mathematics, Informatics and Natural Sciences
Department of Mathematics
AM – Applied Mathematics
Bundesstraße 55
20146 Hamburg
Office
Room: 111
Office hours
Tue - Fri, ca. 11:00 am - 6:00 pm (Tue+Thu Afternoon Office, Wed+Fri HomeOffice)
(the office is closed on Mondays)
Note: I work partly from the home office, so I prefer to be contact by email. My working days and times may be vary from the above.
Contact
Deputy
For the research group Applied Mathematics: Katrin Kopp and Birgit Mehrabadi
Key aspects of activity
Secretary for the following Professors and the members of their working groups: Prof. Struckmeier, Prof. Gasser, Prof. Behrens, Prof. Ranocha
Common Tasks in the Administrative Office of the Research Group Applied Mathematics (AM)
Teaching export to the TU Hamburg (TUHH)
Room-coordination (Substitute for key issues: Birgit Mehrabadi)
Team wwwmath (webseite support)
"Tag der Mathematik"