PhD Seminar — Winter Term 2018/2019
This is the the website of the seminar of the PhD students of the Mathematics Department, research areas Algebra and Number Theory, Analysis and Differential Geometry and the RTG1670 of the University of Hamburg. If you want to subscribe to the mailing list please go to the mailing list's website.
This semester's topic is: Seiberg–Witten theory.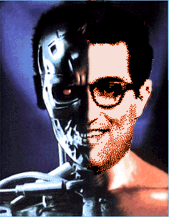 (Image source)



The seminar will be based on notes from a course taught by Kotschick and Hamilton at LMU Munich and will feature the following topics:
Physical and mathematical motivation of Seiberg–Witten theory;
Spinc and Spin structures;
Characteristic classes;
Results from index theory;
Moduli space of solutions of the Seiberg–Witten equations;
Examples and applications.
The seminar takes place on Mondays from 14:00 to 15:00 in Room 1643 (Geomatikum), except for sessions in red. These take place in Room 1528 (Geomatikum) at the same time.
Sessions this term:
Literature:
Organisers: Sebastian Heller, Arpan Saha, and Danu Thung.
Previous seminars: Winter term 2013 Summer term 2014 Winter term 2014 Summer term 2015 Winter term 2015 Summer term 2016 Winter term 2016 Summer term 2017 Winter term 2017 Summer term 2018