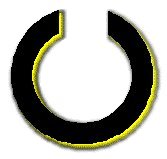 18th International Conference
on Nearrings and Nearfields

27 July 2003 - 3 August 2003
Universität der Bundeswehr Hamburg
Universität Hamburg
Second Announcement
Date and Place
The 18th International Conference on Nearrings and Nearfields will be held from Sunday, 27 July 2003 (date of arrival) till Sunday, 3 August 2003 (date of departure) at the Universität der Bundeswehr Hamburg and at the Universität Hamburg.
Sessions will take place on the campus of the Universität der Bundeswehr from Monday till Saturday.
Accommodation
Single rooms and a limited number of double rooms in a students' dormitory located on campus are offered at a price of 100 EUR per person for the whole week. Breakfast and a choice of meals for lunch are available at moderate prices at the students' restaurant on campus.
Proceedings of the conference
Publication of the conference proceedings is planned.
Registration and deadline
Please register electronically at your earliest convenience, but no later than 1 May 2003 (deadline). The conference fee is 170 EUR for participants (this includes a copy of the proceedings) and 100 EUR for accompanying persons, to be paid in cash upon arrival in Hamburg. Regrettably, credit cards cannot be accepted.
Abstracts
We kindly ask the participants to send us an abstract of their talk as LaTeX-file attached to their e-mail. Please use the form provided. Deadline is 1 June 2003.
Further proceedings
A third announcement giving detailed information on the conference programme and on all necessary practical matters will be sent out in May.
Contact and web site
Please inform your collegues about the conference.
For contact: nearring2003@math.uni-hamburg.de
The web site of the conference is
http://www.math.uni-hamburg.de/nearring2003
Organizing Committee
Momme Johs Thomsen, Gerhard Saad, Alexander Kreuzer, Hubert Kiechle, Wen-ling Huang