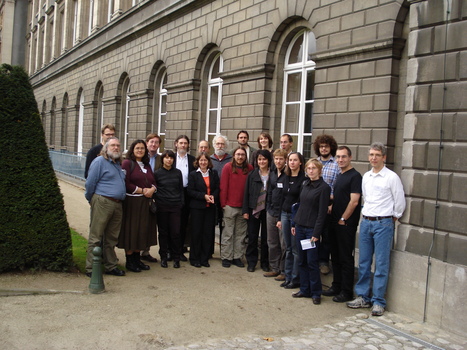 Scientific & Organizing Committee: Patrick Allo (Brussels), Benedikt Löwe (Amsterdam), Karen François (Brussels), Thomas Müller (Utrecht), Jean-Paul Van Bendegem (Brussels), Bart van Kerkhove (Brussels);
Coordinating e-mail Address: fotfs@math.uni-bonn.de
The conference is part of the Foundations of the Formal Sciences conference series and is organized by the Centre for Logic and Philosophy of Science jointly with the Wissenschaftliches Netzwerk PhiMSAMP. The conference is co-located with the workshop PhiMSAMP-4 (25-26 October 2008). It will take place in the Rubensauditorium of the Koninklijke Vlaamse Academie van België voor Wetenschappen en Kunsten (Royal Flemish Academy of Science and Arts). The conference will start after lunch on Tuesday, 21 October, and end in the afternoon of Friday, 24 October.
The conference fee for all participants except for the invited speakers is € 50, payable in cash upon arrival and registration at the conference.
Sponsored by:
MU 1816/5-1